Leeds Castle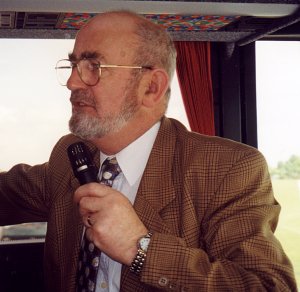 Thursday we toured the Southeastern part of England with Frames Rickards Sightseeing. We can't say enough about this tour, it was planned to allow us adequate time to see the sites and contemplate what we had seen. And our incredible Irish Tour Guide was well versed in each stop along the tour, United Kingdom history and the religious background of the country. He made the tour one of the best experiences on this vacation.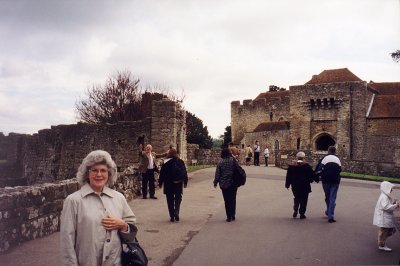 Leeds Castle, sometimes called The Lady's Castle because a lot of the Queens lived in the castle, is a romantic and ancient castle in the Southeastern part of the England. Built in the 9th century, this was the site of a manor of the Saxon royal family. It is listed in the Domesday Book, has been a Norman stronghold, a royal residence to six of England's medieval Queens, a playground and palace to Henry VIII and a private home.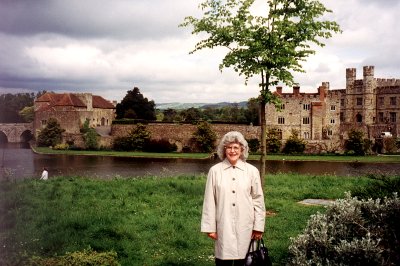 Today the castle has been lovingly restored and is administered by the Leeds Castle Foundation. It is home to a magnificent collection of medieval furnishings, paintings, tapestries and treasures. Not to mention the Black Swans. In this place we were allowed to visit with lives from the past.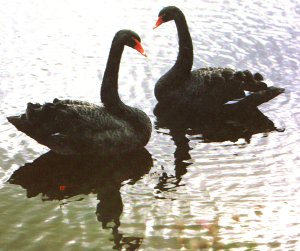 The crowning glory of this most English of castles is its setting on two small islands in the midst of an encircling lake, surrounded by parkland, thick with trees and hills reaching down to the waters edge. Within the 500 acre park, there are woodland walks, lakes and waterfalls, gardens and greenhouses. And so many glorious castle views. Kings and Queens and seasons may change, but Leeds Castle's enchanting and very English beauty is lasting, whatever the time of the year.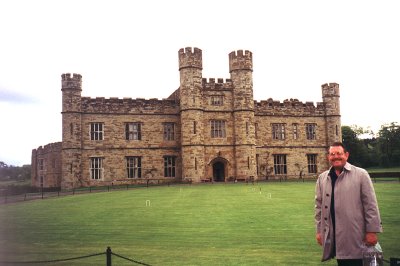 The castle was first built in stone by Norman barons nearly 900 years ago to impress the English. Upon Edward I's accession, it was conveyed to the Crown, and for the next three centuries was a royal palace; fortified, enlarged, enriched and much loved by successive English Kings and Queens.
Love, romance and happiness have been in the air at Leeds Castle down the centuries; certainly for Queen Eleanor of Castile, Catherine de Valois and Henry VIII, the most celebrated of all the owners.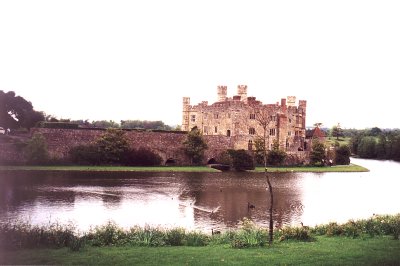 The Maiden's Tower is currently occupied by a descendant of the last private owner of Leeds Castle, Lady Baillie. When the castle was turned over to the Leeds Castle Foundation, she was allowed to remain in the residence until her death.
Of course no visit to Leeds Castle is complete without a tour of the gardens and aviaries on the castle grounds.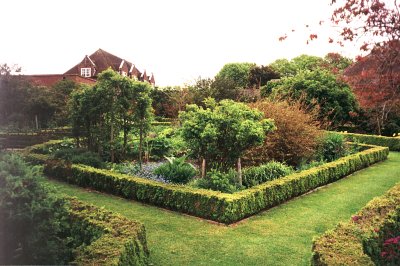 It was a little early in the year to see the gardens in their full splender, but you can't have everything. We got to see all the museums and walk the grounds of a wonderfully preserved piece of English history. This is a lovely and relaxing place. Reluctantly we had to move on to visit the Cathedral and village of Canterbury.