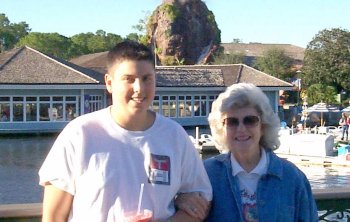 After we arrived in Orlando and were settled in Fort Wilderness, we went to Disney Village and my grandmother and I did a little shopping, we all had dinner and did a lot of snooping around!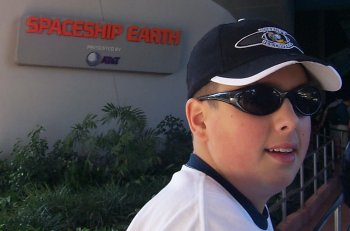 The next day we visited Epcot Center for my first Disney Park experience. They are celebrating the new Millennium at Disney World, so there are plenty of special events there for the next year.
Epcot is divided into two major areas, the rides and exhibits up front and the World Showcase. We chose to see all the countries and sample the food in the World Showcase on our first day's visit to Epcot. At the end of the day we watched the Millennium parade in the World Showcase.