On Saturday October 30, 1999 at 7:00 PM I left Seattle Tacoma Airport on United Airlines.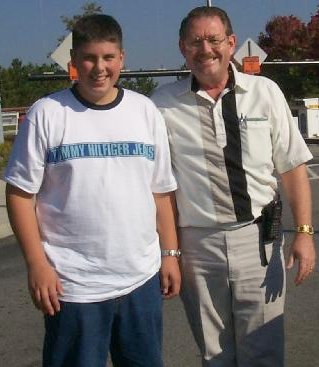 And after changing planes at Chicago Ohare Airport I finally arrived in Knoxville Tennessee Sunday morning. Now I know what they mean by a "Red Eye Flight." My Grandmother and Grandfather met me at the airport and we looked around Knoxville, before going to their home in Seymour, so I could rest.
I got to see a replica of the Nina, one of Christopher Columbus' ships on the lake in Knoxville. It is hard to believe he crossed the Atlantic Ocean in a ship that small. The crew had to sleep on the deck and only Columbus had a cabin inside the ship.
After resting for a couple of days we packed up the motorhome and drove through Georgia to Florida and camped at Lake City, Florida. The next day we drove to Disney World and camped in the Fort Wilderness resort at Walt Disney World, in Orlando, Florida.